De Vogue Home en Office Solid-hendel is een ander uitstekend handvat van Metfull dat tegelijkertijd modern, levendig, trendy en robuust is. Het gebruikte zeer comfortabel en de bovenkant van het oppervlak van de hendel is geëtst voor een stevigere grip . Het is gemaakt van hoogwaardige materialen die ervoor zorgen dat het vele jaren van dagelijks gebruik blijft bestaan. De Vogue-deurklink is een populaire keuze voor installatie in een trendy huis of trendy kantoorruimte .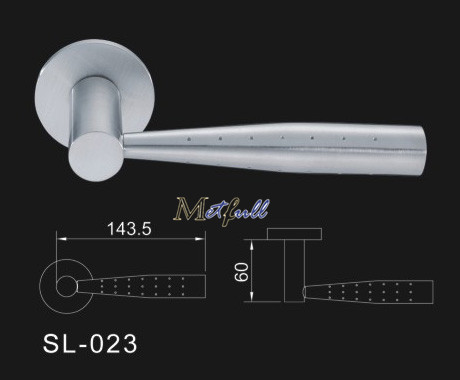 Wij kunnen alle soorten deurgrepen vervaardigen aan de hand van tekeningen of monsters.
Als u een aangepaste deurklink nodig heeft, neem dan gerust contact met ons op.
Bedrijfsprofiel
Welkom bij Metfull Metal Hardware Co., Ltd.
Als de leidende fabrikant van Building Hardware, kan Metfull Metal Products Co., Ltd allerlei hoogwaardige hardwareproducten voor uw selectie leveren. En we hebben genoten van een goede reputatie van onze klanten.
Producten bereik : deur scharnier, deurklink, deur stop, deur trekt, duim turn indicator, flush bolt en andere hardware accessoires etc.
Materiaal : SUS304, SUS316, messing, zinklegering, enz.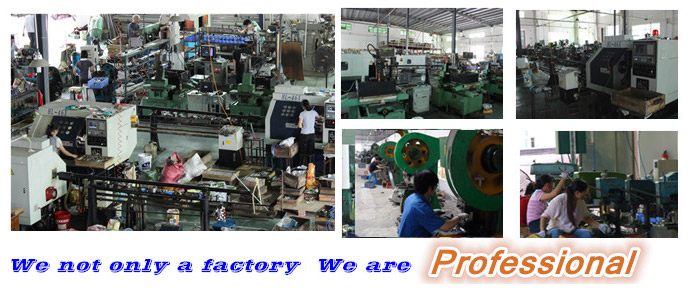 Onze producten omvatten de focus van innovatie, de scherpte van kwaliteit en de glans van continue verbetering. Let op detail - niet alleen in onze producten, maar ook in onze services. Dat is onze toewijding en belofte aan u, onze klanten. Wij nodigen u van harte uit om deze website te bekijken en te zien hoe wij u kunnen helpen om aan uw behoeften te voldoen.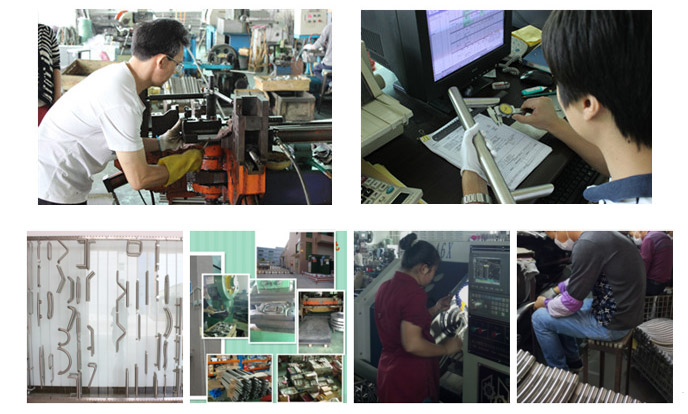 FAQ
1. Heb je standaard metalen onderdelen?
Nee, we vervaardigen alleen aangepaste metalen onderdelen door tekeningen of monsters. We bieden OEM-service.
2. Hoe kan ik de offerte krijgen?
Stuur ons uw producttekening, samen met de hoeveelheid, het gewicht en het materiaal.
We zullen voor u citeren binnen 24 uur nadat we uw aanvraag hebben ontvangen.
3. GEEN tekening?
wij bieden OEM-service. Als u ons een staaltje kunt sturen, kunnen we de tekening van uw monster maken.
4. Betalingsmethode
Betalen met T / T of L / C.
5. Bent u een fabriek of een handelsonderneming?
Wij zijn een fabriek, en onze prijs is fabrieksprijs.
6. Aflevermethode
jiangmen haven, China.
Aankoopbonnen
1. Alle producten van het bedrijf zijn 100% in natura-opnamen. Vanwege de schermresolutie en andere problemen kan het product echter een subtiele kleurafwijking vertonen. Alsjeblieft soort zegevierend in natura.
2. Bij de aankoop van producten van het bedrijf, neem dan contact op met het bedrijf om te informeren of de plek. Vermijd in het geval van geen voorraad, vertraag uw dringende behoeften.
3. Op de verkoop: als er speciale omstandigheden zijn, neem dan contact op met het bedrijf. Het bedrijf geeft kopers het meest bevredigende antwoord.
Product Categorie : Deurklink > Stevige hendelhandgreep